No. Even though you'll often hear this tune playing in our house, car, sleep (I swear) – I am not referring to the insanely popular song sung by Elsa from Frozen. I am however talking about the only resolution I'm making in 2015.
Let it go. Everything! My job, my house, my kids & my marriage. Don't start to panic, I haven't lost my mind. I don't mean that I'm literally letting go of those things (with the exception of my job), but I am working to let go of the small things tied to those important parts of my life.
I'm focusing on being grateful for the things our home already provides instead of seeing the "flaws" I want to fix. It doesn't always have to look immaculate and magazine-worthy. Toys can be seen laying around and there might be some dirty dishes left on the counter. It doesn't matter, let it go!
I will try to yell less. I know this is going to be a challenge, but I really want to find a way to make this happen because it's not healthy for any of us and frankly – our kids deserve it. There is no way they are going to stop running, fighting, yelling and I don't expect them to miraculously listen – but that's what we signed on for and again, as long as they are not hurt – it doesn't matter, let it go!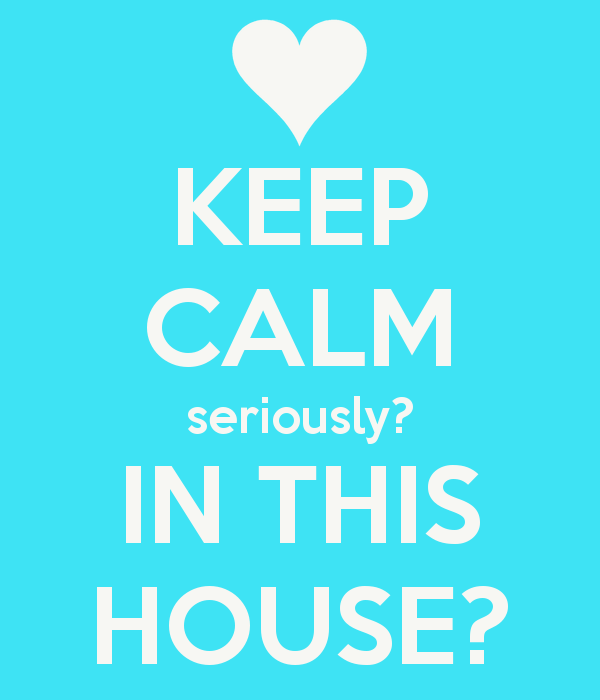 I think if I can follow through on my first two goals, my marriage will improve as well. We are always so stressed because we are doing too many things at one time. Less home improvement projects will allow for more focused time to spend with the kids. Hopefully that added attention will eliminate some of the battles we're constantly fighting on a daily basis. Lower standards for my children will provide less stress and hopefully less yelling and you know what they say, happy wife = happy life, right?
The year of 2014 was good to us, but I'm confident that 2015 will be even better. I will do my best to keep calm, even while living in this house amongst the inevitable chaos.